Launch player
Play audio
Download
Subscribe
This episode was made possible by:
Jason Wolos
Bob Elvin
Shane King
Daniel Teixeira-Gomes
Jackie Grieff
Feneyda Guerrero
Tommy Wenk
Richard Levien Interview
IndieHouse SF Podcast
This is the initial video in a series of interviews we will be doing to feature and highlight independent filmmakers from the San Francisco Bay Area and around the world. This video presentation is a little unfinished in our rush to support the now completed fundraising campaign for Richard's first feature film: COLLISIONS, but we're sure you'll enjoy it. Thanks for watching.
IndieHouse SF Interview: Richard Levien
Richard Levien has been writing, directing and editing films over a decade, and is drawn to making films about issues that he cares about deeply.
His short Immersion, about a ten-year-old boy from Mexico who speaks no English and struggles to fit in at his new school in the U.S., premiered at Slamdance in 2009. Immersion won the "No Violence" award at the Ann Arbor film festival, and "Best Bay Area" short at the San Francisco International Film Festival (SFIFF).
First Thing
In prior lives, Richard was a biologist and a rock and roll band's lead guitarist.
Media Minute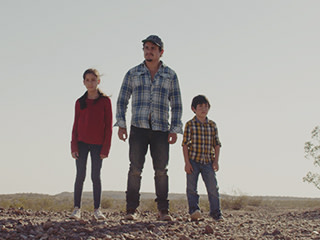 Collisions
Help Richard finish his film about a 12-year-old girl facing the arrest of her mom by immigration police!
go fund it Now!
Top 5 Things
His wife, Zareen
His two young children
His creative life
Working with really sweet and lovely people